Flooring
WHY MANY HOMEOWNERS ARE SHIFTING TO HARDWOOD FLOORS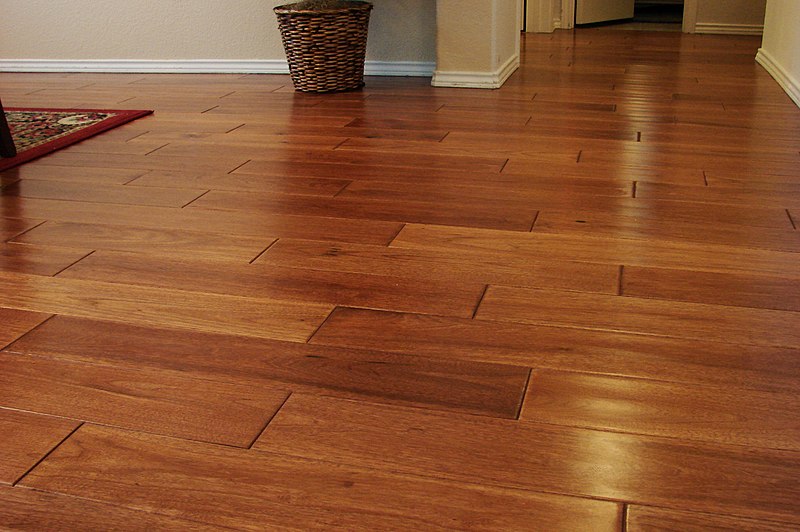 These days, many homeowners prefer hardwood floors to any other type of flooring. While some like it because it is easier to clean and maintain, many will tell you that nothing beats the timeless and classic look of wood flooring.  Plus, hardwood floors offer an unparalleled natural beauty that leaves your house looking all elegant and sophisticated.
So, what would you prefer, wood flooring, carpet, or tile floors? This post will look at why you should choose hardwood flooring from https://www.junckershardwood.com/wood-flooring/solid-hardwood-flooring/plank-hardwood-flooring over other floor types.
Low maintenance
Hardwood floors are easy to clean either by sweeping, vacuum cleaning, or steam cleaning to remove any sticky dirt. What makes it even exciting is that it is easy to clean a spill on a hardwood floor than a carpet, and it still gives you an appealing look for your house. You do not have to clean hardwood floors often, and you still don't have to worry about it harboring dust mites, unlike carpets where crumbs that accumulate in the fibers are hard to remove.
Durability
Hardwood floors offer a great deal of durability that would last for decades. For instance, if you have kids who like jumping around, solid hardwood will withstand, unlike tiles that are prone to crack or peel. Even if it gets minor scratches, you can remove them with a bit of cleaning and polyurethane coating to give back its new look.
Increases home value
If you intend to sell your home or pass it on to your kids, hardwood flooring is the way to go. Many buyers these days prefer buying homes with hardwood floors since they won't have to incur flooring costs in the next couple of years. On the other hand, unless you hire a professional to clean your carpet floor thoroughly, it still shows the stains that have built up over the last years you have been in the house, and it quickly turns off buyers.
Better air quality
Hardwood floors do not trap dust, pollen, animal fur, particulate matter, and other allergens that can cause allergies. That means a hardwood floor enhances your indoor air quality, and it is beneficial for people prone to allergies. Maybe you wonder what makes hardwood floors better in terms of air quality than laminate or tile floors. Although tile and laminate floors do not have the fur that carpet has, they still have grout lines that trap dust and other allergens.
Aesthetic appeal
Another reason to choose hardwood flooring is its ability to adapt to any interior decor design in your home. No matter how often you want to change your furniture, wall art, and other decorative accents in your house, hardwood flooring complements any interior decor. Again, you also have a wide range of choices from different colors, species, and shades. You can get natural beauty available in all wood grains to suit your decor.
Can be refinished
If you would like to change the color of your hardwood floor, you can easily refinish it instead of replacing it. That is economically beneficial as the cost of refinishing is affordable than installing a new floor. All you have to do is coat or stain the wood floor to your liking.
The bottom line
Hardwood flooring increases your home's value, is durable, easy to maintain, and provides timeless beauty for your home.