Home
Make Sure You Fit The Correct Type Of Bathroom Fan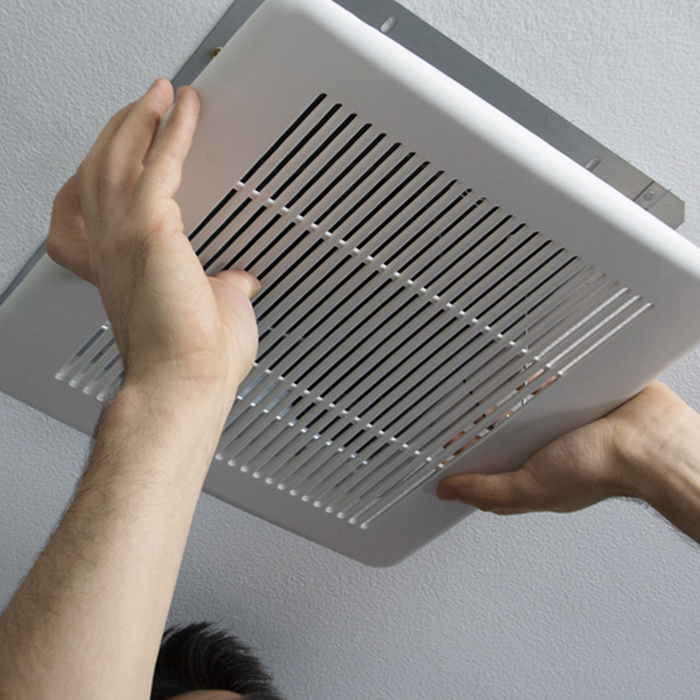 When it comes to fitting an extractor fan in your bathroom you can't just fit the most basic or cheapest model you can find. It will need to comply with the latest building regulations so anyone using it will be protected from accident or harm. As bathrooms are recognised as areas of increased electrical hazard, you'll need to use electrical products that meet a minimum standard to keep within the law. This will mean that when connected the fan should prevent the ingress of water splashing and still remain safe when in use. The product should be fit by a qualified electrician to ensure correct installation. So what options are there that will fulfil the regulations?
The Airflow Quietair Basic Fan is one option to consider if you need a fan that is almost silent. Using it in an en-suite would be ideal where you need a fan that is quiet if used in the night. It also combines a contemporary appearance with outstanding energy efficiency.
The Manrose 100mm Spigot Standard Quiet Fan is also another model to consider for an almost silent option. Designed both for ceiling or wall mounting it incorporates a performance enhancing turning vane system to maintain a high output making it the ideal choice for a bathroom or toilet.
If you prefer to go for a brand that seems to have been around since time began then you may prefer to go for one of the models produced by Xpelair. The Xpelair Round Contour Standard Fan offers a choice of two speeds but is still almost silent when in operation, achieved by the "ghost air movement technology" which uses precision engineered components to avoid mechanical noise. This is also available in a square contour as well for those who prefer it.