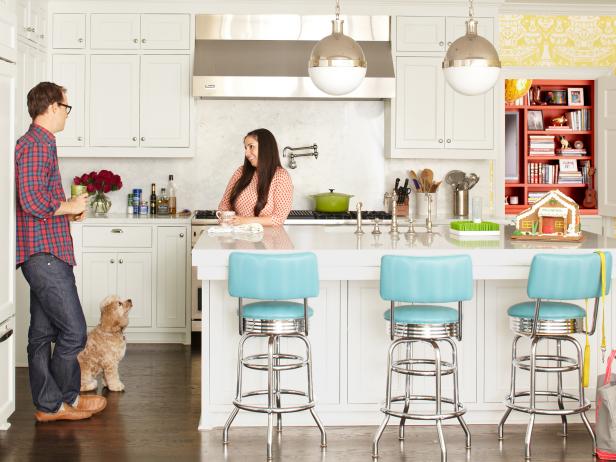 Owning a home affords you the great opportunity and freedom to redesign and remodel as you please. And for many the key to a beautifully designed home is a masterful kitchen.
It is true that the kitchen is the best remodel investment for the proverbial buck. But as with all investments—and all Perma-Seal GTA remodel projects—you'll want to plan effectively to get even more out of your money (and work).
FOOT PATH SPACES
Experts advise that walking paths through kitchen should be at least 36 inches in width.   However, pathways in the cooking area should be a little wider—about 42 inches for one cook and 48 inches for two.  When planning a kitchen remodel, make sure you take these things into consideration as the purpose of renovation is to increase not only aesthetics, but also functionality.
FOOD PREP LANDING SPACES
When planning counter tops as well as things like kitchen islands to maximize space and improve the overall cooking/dining experience in your home. In addition to pathways that make it easy to move throughout the kitchen for food preparation, you also want to make sure there is enough space near the cooking zones for all the food you have prepped.
In a home where there is frequent cooking, you want to have more counter space between the sink and the stove. Thus, experts advise at least 15 inches on each side of the cooktop; this will give you enough space for the food yet to be cooked as well as all the food you have finished cooking.
It might also be smart to incorporate counter tops of different heights. This can help improve cooking efficiency and can even help children get involved with food preparation in the home.
STORAGE SPACES
Of course, you can't prep food—or eat it—if you don't also have enough space to store spices, condiments, mixing bowls, flatware (etc).  As such, then, you need to make sure that you fully accommodate the drawers and cabinetry to maximize the space in the walls.  This is particularly true in a smaller kitchen (where you don't have much extra space to add shelves, cabinetry, or an additional island).  Don't forget to take into account clearance for doors and shelves so you are able to fully access these storage areas.