Home
5 THINGS TO CONSIDER BEFORE BUYING A FRIDGE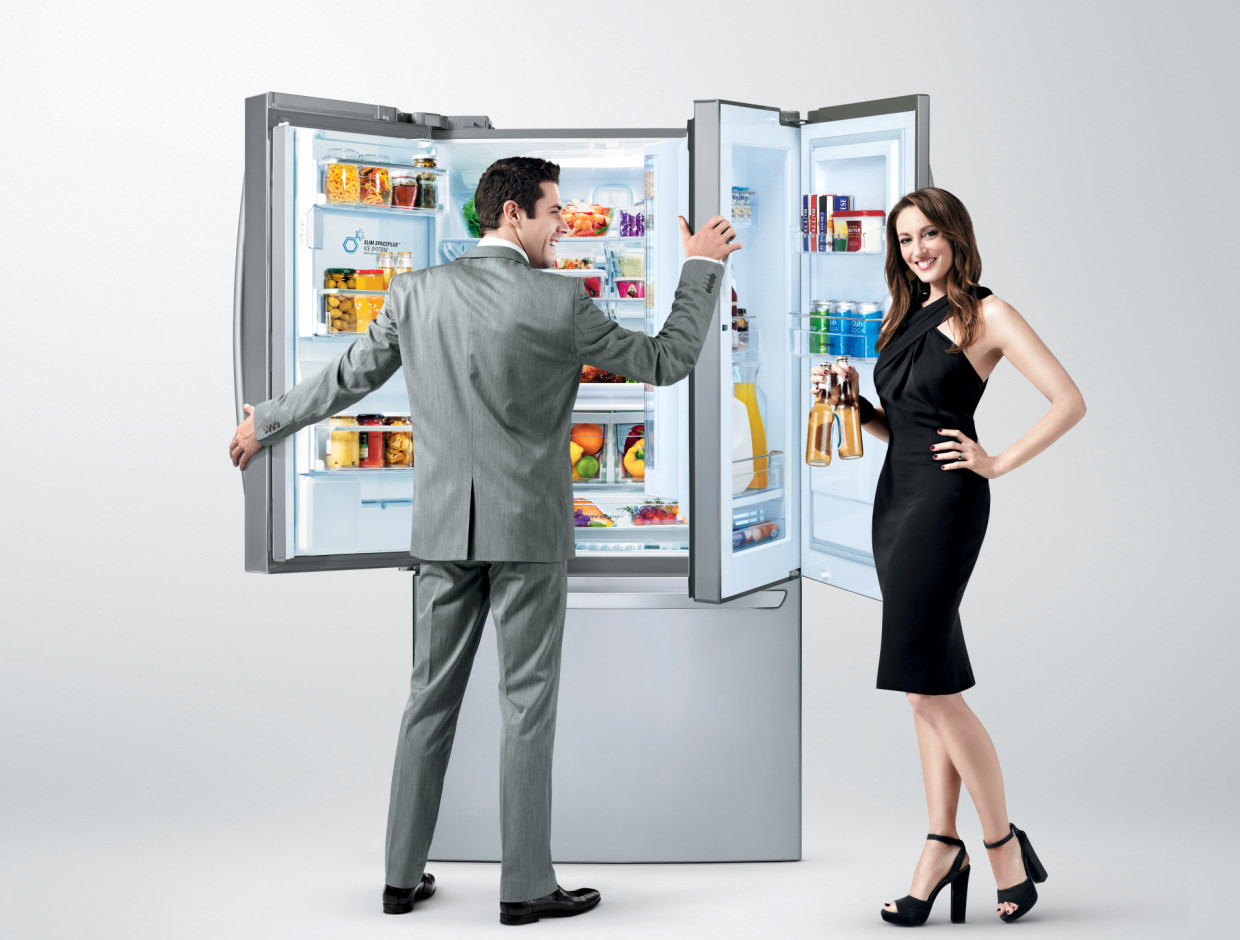 Refrigerators are a necessity in today's world. In order to keep food from getting spoilt, to freeze ice and store cold water, everybody needs a refrigerator. It is impossible to imagine life without a fridge. Refrigerators, however, are a long-term investment. It is expensive and thus, you cannot change it every two months.
However, like any other electronic, choosing a fridge takes a lot of time and effort. Your first thought might be to choose a refrigerator which looks appealing, but that is not how this works. It is vital to keep in mind your needs and many other factors while selecting a refrigerator that suits you.
Here are 5 things which should not be overlooked while buying a fridge-
Type of fridge
There are our different types of the fridge. Based on your needs you can choose from:
Side by side- 2 doors, freezer and fridge alongside
French door- 2 doors, freezer at the bottom
Top freezer- Fridge below, freezer on top
Bottom freezer- Fridge above, freezer on bottom
Besides these, there are also some new designs available in the market today. You can either choose from the four core designs or look for something more attractive.
Space
Considering the amount of space you have is imperative. A fridge needs a little open space for the door to open and shut with ease. You can choose from a lot of sizes. The size of a fridge could be as small as your 5-year-old child or huge as the kitchen door. Depending on, how much space you can set aside for the new commodity and how much food you need to store, select the right size.
Storage
You need a fridge which can store all your food without having to push and squeeze things in it. Depending on your food habits, you can choose from a refrigerator which is small enough to store one meal, to a fridge which has many shelves to store a lot of things. The refrigerator can be sleek and long, or could be broad and short. It all depends on your lifestyle needs.
Cleaning convenience
If you buy a fridge, you will have to clean from time to time. Buying a compact fridge with a lot of shelves and store-boxes which look beautiful can be tempting, but when it comes to cleaning it, you'll regret why you made that decision. So unless you are ready to go through the pain of spending 3-4 hours cleaning your fridge, you should buy one which is easy to clean.
Additional features
The last factor is the new traits and features that the refrigerators come with. Sometimes you don't necessarily need those add-ons. They are in fact a burden and increase the price of the product for no reason. Thus, be careful and precise about what features and functions you require and stay clear from those which are unnecessary.
Buying any electronic item is tough and requires a lot of hard work. Today, it is best to buy electronics online. Online shopping ensures easy comparison and discounted prices. Thus, you not only save time and effort but also money. They deliver at your doorstep too!