Home
Tips for Choosing the Best Decorative Outdoor Lighting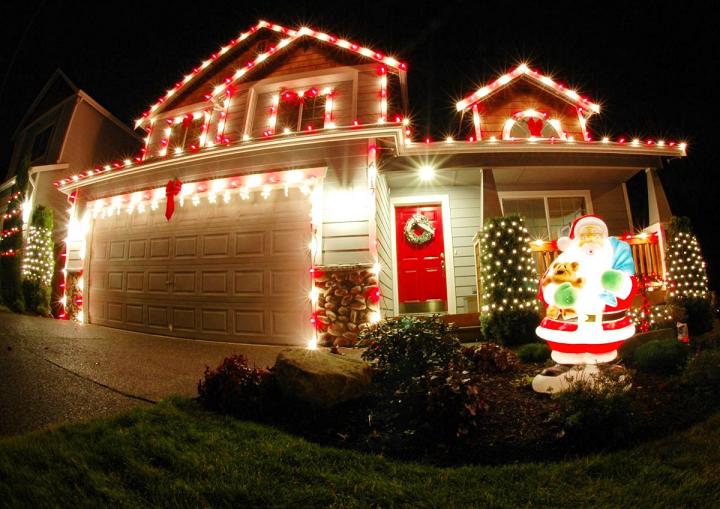 No matter what style of home you have, you surely want to be able to spend time outside on your deck, patio or porch for parties, barbecues or just relaxing on a warm summer evening. But this means having quality outdoor lighting for these occasions. When shopping around for outdoor lighting, there are several things to keep in mind.
1. Think about style.
First, make sure that you know what style of outdoor light fixture you're looking for. For example, if you have a colonial house, you'll likely want to choose traditional lights that match the style of your home. On the other hand, mission style lanterns might look nice on a prairie style home, and modern lights will complement in more updated home with sleek lines and a simple design.
2. Choose a complementary finish.
Next, consider the finish that will be on your outdoor lights. Just like the overall style of your lights, the finish should complement the rest of your home. For example, oil rubbed bronze is always extremely popular for brick homes, and there are a number of other stylish finishes to choose from as well. Just talk to your home designer to see examples.
3. Consider overall size.
One of the biggest mistakes that homeowners make when shopping for outdoor lighting is choosing lighting that is too small. Naturally, small lights won't be bright enough to allow you to easily see when it's dark out, and that will make them fairly useless. As a rule of thumb, make sure that your outdoor lights are at least a quarter as tall as your front door.
4. Consider overall height.
Another consideration to make is the height of your lights. In order to see clearly on a dark night when outside your home, you'll want the height of your lights to be high enough to cast rays over your living area instead of leaving you with shadows. A rule of thumb here is to set your light bulbs at least five and a half feet up from the ground.
Decorative outdoor lighting is absolutely essential for a nice-looking home, comfortable home and a home where you can feel easy relaxing outside on your porch, deck or patio in the evening. or at night.
If you are looking for quality outdoor lighting, make sure to consider the four points above as you shop around. Furthermore, go to a hardware store or home goods store near you to talk to the designers there. Home designers know exactly what outdoor lighting options will look best with the specific style of your home, and they can also offer important recommendations on the overall size and height of your lights as well as the finishes that are available.