Flooring
How to Easily Install Vinyl in 4 Easy Steps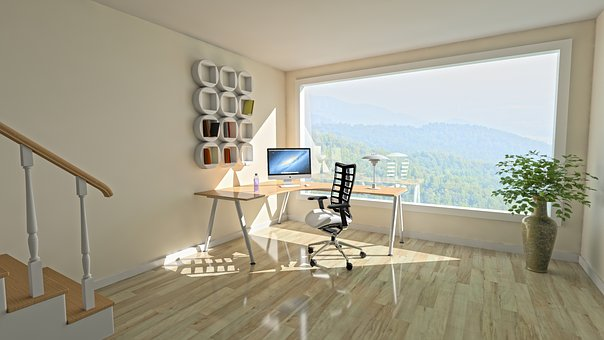 An easy way to restore the original beauty of your home is to install new flooring. Vinyl wood flooring is a popular choice because it is durable and versatile. You can even install this by yourself. However, you need to do it properly so that you can get the best result. This easy DIY project will go smoothly if you know what you are doing.
Here are the 4 quick steps you need to do to successfully install your new vinyl flooring.
Make an accurate layout of the room. Take a measuring tape and accurately take the room's dimensions. This is important, so your local store or manufacturer will know the exact size, width and length of vinyl flooring you will need. It is advisable that you add some extra inches all around so that you can make the necessary adjustments needed when it is time to lay down the vinyl.
Make sure you have a smooth and flat subfloor. It is crucial that you prep your floor beforehand so that you will have a perfectly smooth surface to attach the vinyl floor to. If there is an uneven area, the vinyl will not lie correctly, thus, it will not be safe and comfortable to walk on. Clean the subfloor to prevent debris getting in the way of evening out the surface. When you have concrete subfloors, fill in any holes by spreading a patching compound with a small trowel.
Cut vinyl flooring. Now it is time to lay out the flooring and cut out the precise dimensions required. Use craft paper if you need to, as it can help you make a precise cut. Line up and tape down the edge of the paper along the entire wall length. Taping down the craft paper to the floor will prevent it from moving if and when you jostle it. Craft paper will provide you a template from which to cut the vinyl. This way, you can cut out the vinyl without worrying that you'll mess up.
Spread adhesive material. Using a trowel, spread the adhesive material onto the entire floor instead of spreading the adhesive material only along the edges of the wall. This will ensure that your vinyl flooring will stick completely to the subfloor. Next, lay the vinyl down into position. Use a hand roller or a bock of wood to smooth out the vinyl flooring. Apply firm pressure to ensure that your vinyl has a good adhesion. Allow two to four hours for it to dry and keep away from it for at least 24 hours to prevent denting or deforming the vinyl flooring.
And that's it – your new vinyl flooring is ready to be admired.
Image: Pixabay.com